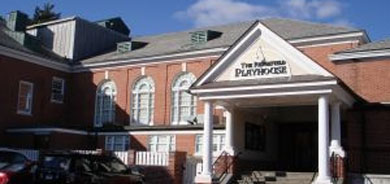 After many years of planning, fundraising, and building, the dream of restoring the Cass Gilbert Jr.-designed theater in Ridgefield became a reality with our December 2000 opening night performance by Jose Feliciano.
Since our opening, enthusiastic, sold-out audiences have enjoyed Peter Yarrow, Marcel Marceau, Barbara Cook, Moscow Boys Choir, Joan Baez, and The Bacon Brothers. Film-goers have seen a range of movies from Oscar-winners such as Traffic and Chocolat to family fare to our international film series. Community events such as the Ridgefield High School Orchestra Concert and the Annual Town Meeting found a new home at The Playhouse.
As we look ahead to the next season, we see an entertaining, enriching program of movies and events: more themed film series to supplement our regular movie schedule, internationally acclaimed musicians, comedy, a wonderful collection of children's performers, and even more community partners including The Ridgefield Symphony, The Ridgefield Opera Company, and the Aldrich Museum.